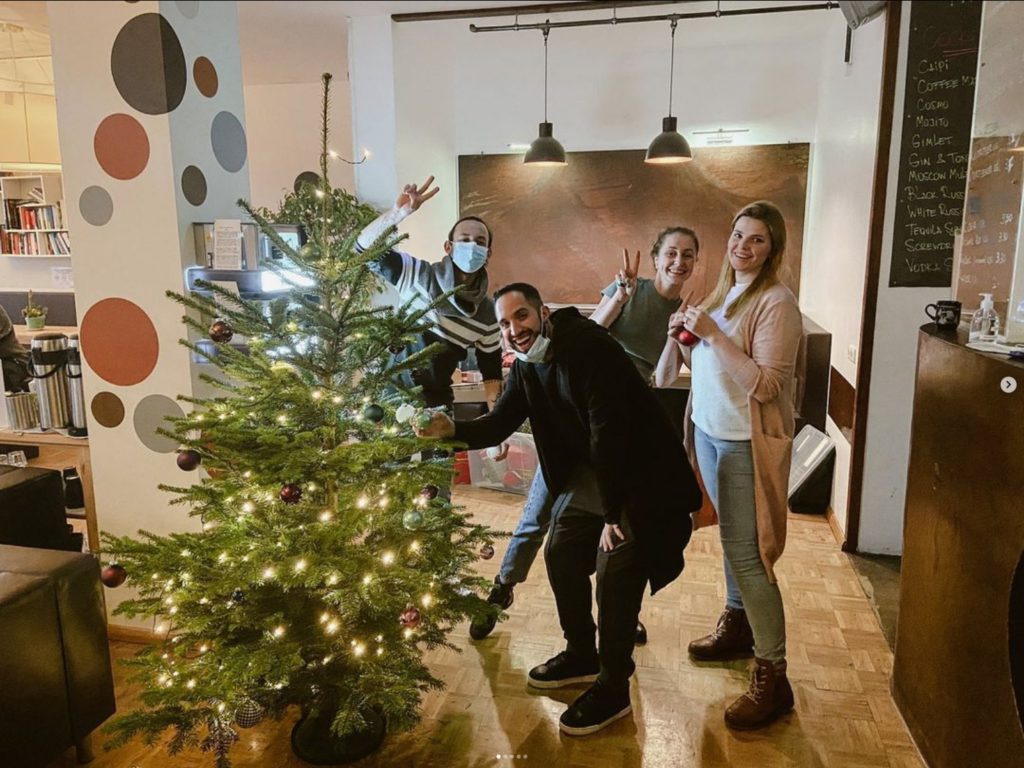 Choose a job that fits your style. You spend 1/3 of the day with it!
When you are joining our team, you are joining us on our mission to make our guests happy, but that does not mean obeying to every wish and fulfilling every demand.
We understand that mutual appreciation and respect need to be the basis of us working together as a team as well as of our communication with the guests.
You may be just as you are, dress like you want, talk like you want, play the music you like as long as you keep this basic principle in mind. We embrace diversity. The more colors in our team, the easier for even the remotest guest to feel at home.
We understand that you can earn the minimum wage right next door as well. You should work with us instead because our offer fits your work life balance and our vibe fits the current stage of your life.
We love what you may add for us, are happy to learn from each other and will also let you try things out and switch between roles.
Amenities: we try to make you comfortable with us with flexible working and holiday times, free or discounted food and drinks and advise with your tax and registration issues if you are new to Germany.
Also, as a staff member of a Famous Hostel you benefit from discounted stays in the famous Hostels network throughout Europe.
     Reception Jobs
Daily morning / afternoon reception shifts

Afternoon shifts can be mixed bar / reception shifts

8 hours per day

Flexible working days

Part time / fulltime

Paid holidays

Accomodation possible

English + basic german skills needed

No German? start as barkeeper or nightshift while you learn

Hostel experience appreciated but not needed
     Breakfast
Daily breakfast shifts

Prepare breakfast + simple meals

4-6 hours per day

Flexible working days

Part time / fulltime

Paid holidays

Accomodation possible
     Bar Jobs
Daily afternoon / Evening shifts

mixed bar / reception shifts

6-8 hours per day

Flexible working days

Part time / fulltime

Paid holidays

Accomodation possible

English skills needed

Basic german skills appreciated

Hostel experience appreciated but not needed
     Nightshifts
Daily night shifts

mixed bar / reception shifts

10 hours per day

Flexible working days

Part time / fulltime

Paid holidays

Accomodation possible

English skills needed

Basic german skills appreciated

Hostel experience appreciated but not needed