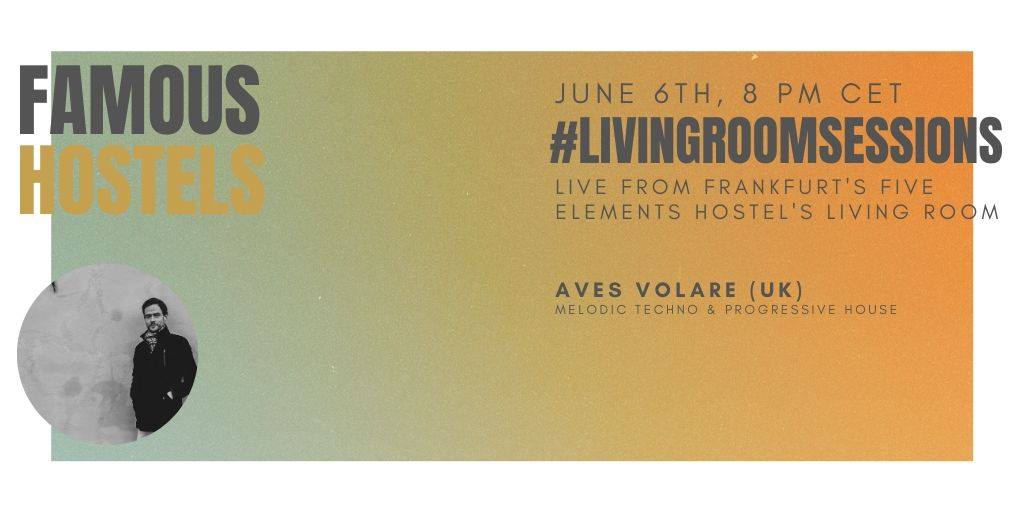 We can't stand looking to our living rooms anymore, all quiet, and silent, away from the buzzling speed of people from all over dancing, chanting and having fun.
As we slowly open our doors throughout Europe, Famous Hostels would like to invite you for our warm up online live sessions.
This Saturday we will travel to Five Elements Hostel in Frankfurt, for a live set with DJ and Producer Aves Volare, from UK. Get on your dancing shoes(or socks), and join the fun.
Saturday, 20h(CET). Live here on Facebook and Instagram.